Our Company
Trusted for over 30 years as the worldwide leader in furniture protection, UNITERS provides retailers, wholesalers, manufacturers, and their customers the highest quality customer service, value, and innovation in service plans, care products, and support.
UNITERS was founded in 1992 by Chairman Gordian Tork, and together with his father, Dr. Leo Tork, UNITERS has developed some of the most revolutionary leather care and protection products in the furniture and home goods industry. Under Gordian's leadership, UNITERS set out to transform the service plan and warranty administration industry with a transparent process that allows both furniture stores and consumers the ability to follow their claims process to ensure a quick and fair resolution.
Dr. Leo Tork the founder and director of the UNITERS Product Research Center in Italy, has been the driving force behind the development of UNITERS innovative cleaning, protection, repair and restoration products. Consumers and our manufacturing and retail partners worldwide rest assured knowing that the UNITERS Research Center develops the highest quality, and environmentally responsible products available.
The UNITERS team worldwide is continually working to discover new solutions to improve the care and protection of furniture, textiles, and bedding, and to serve as a model for innovation and responsible business practices in the service and protection plan industry.
Our Mission
To deliver innovative and creative solutions to our industry while stewarding our environment. Our greatest assets are our employees, customers and vendors. By placing a strong emphasis on partnerships, we work together to successfully exceed our customer's expectations by providing superior service, delivering environmentally friendly products and using the latest technology. We believe partnerships are key to meeting service commitments, building long-term relationships and satisfying our consumers.
Our Brands
The foundation of UNITERS is its family of core brands working together to provide comprehensive service & protection solutions and products for furniture, leather, textiles and bedding for business and consumers worldwide.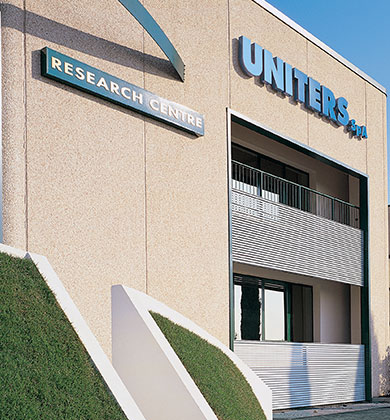 UNITERS Research Center
Holding numerous patents and widely recognized as the utmost authority on leather and fabric manufacturing processes, Dr. Leo Tork established the UNITERS Research Center nearly three decades ago. This advanced research facility is located in the heart of Italy's leather manufacturing region where new products are developed, tested and perfected.
Learn More