Overview
The members of the Executive Leadership team at UNITERS are a group of dedicated professionals, each bringing their own skills and experiences to form a cohesive team. Their goal is to guide and develop the company to sustained growth, through integrity; while promoting the needs of associates, vendors, partners and customers.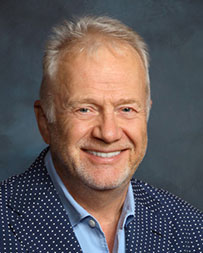 Gordian Tork
Chairman UNITERS Group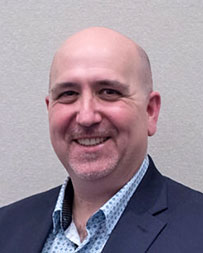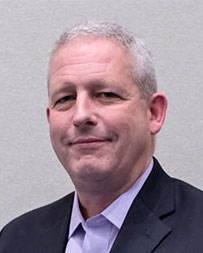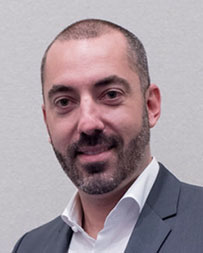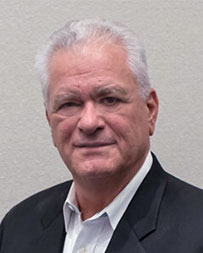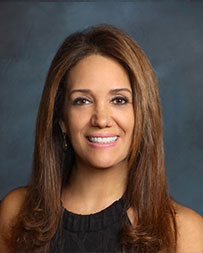 Nancy Antonelli
Director, Human Resources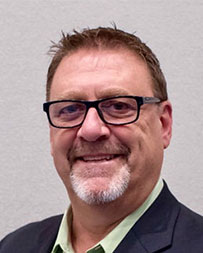 Bill Fillmore
COO, Palladio US, LLC
Gordian Tork
Chairman UNITERS Group
Nancy Antonelli
Director, Human Resources
Bill Fillmore
COO, Palladio US, LLC
Gordian Tork, Chairman UNITERS Group
Gordian Tork was born in Muenster, Germany and graduated from the West Deutsche Gerberschule in Reutlingen, Germany, where he studied at the elite Leather Sciences program. His varied international career has encompassed all facets of the industry. Starting as a Manager of a Finishing Department; quickly growing into roles as Technical Manager, Managing Director and Vice-President of Export Sales, his career took him to Holland, Finland and Italy, allowing Gordian to grasp the nuances of leather production and marketing, culminating with a senior position at Valdapone, a leading Italian ecological tannery. In 1986 while Technical Manager at Valdapone, Gordian partnered with his Father, renowned chemist Dr. Leo Tork, to develop LongLife leather a water resistant and washable leather, a product still prevalent today.
Gordian Tork founded Leather Master in 1988 focusing on developing and manufacturing new and innovative products to clean and care for leather. The first product produced was the LongLife kit, specifically created for the care and protection of LongLife leather. Since it's inception, Leather Master has worked diligently to meet the needs of consumers and the furniture, fashion, aviation, and automotive industries.
In 1992, UNITERS was incorporated and continued to develop cleaning, protection and tannery products. In 1996, Gordian established Multi Master in North Carolina, offering an array of products and services in North America. In 1999, UNITERS first began offering care plans in England.
By 2009, Gordian Tork opened UNITERS North America and moved the headquarters to West Palm Beach, Florida, supported by call centers in Florida and Nevada, as well as a state-of- the-art research and a distribution hub in North Carolina. With production still anchored in Italy, the heart of the leather industry, packaging facilities in Slovakia and worldwide distribution partners in Japan, Taiwan, Finland, Spain, Italy, Germany, Holland, Australia and Dubai; UNITERS now services customers in over 100 countries with an assortment of over 350 products for the furniture, automotive, aviation, equestrian and fashion industries.
A cornerstone of his success and his dearest philosophy, Gordian Tork believes, "Customers, Associates, and Suppliers must be valued with transparency and honored as equal partners in our endeavors."
Gordon Higgs, CEO
Bio information is coming soon.
Claude Bonvouloir, COO
Claude Bonvouloir serves as Chief Operating Officer of UNITERS. His duties include the efficient and timely distribution of UNITERS products and oversight of plant operations in West Palm Beach, Fla., Greensboro, North Carolina and Reno, Nevada. Additionally, Claude manages inventory and sources products and partnerships for the company. He also assists in sales by serving niche markets and the existing customer base. He serves as a liaison to UNITERS customer care partner, Palladio. As COO, Claude works on legal and real estate concerns as well.
Claude is a veteran of the product and care service industry, with decades of experience in customer relations, training, sales development and operations. Combining a Bachelor of Science in Marketing from Bryant University and service in several industry-leading firms, he is truly in an expert in the field.
Claude has a special interest in problem solving and is always looking for out-of-the-box solutions that guarantee UNITERS serves the customer with confidence and pride.
Mickey Gechele, President
Mickey Gechele, the President of UNITERS, is not the retiring type. In fact, he tried it once after a 35 year career with consumer products giant Reckitt Benckiser. Mickey reentered the workplace as Executive Vice President at UNITERS. Two years later, in 2009, he assumed his current role.
His formal education began studying Accounting at Broward College. However his real strength comes through years of problem solving, distribution expertise, marketing acumen and sales development. In all his endeavors, Mickey has always distinguished himself as a leader of people.
As President, Mickey has built an outstanding team with a customer-centric and service oriented approach. As the company has grown, so has Mickey's responsibilities. His greatest joy is found in developing people and building relationships within the company and throughout the industry.
Nancy Antonelli, Director, Human Resources
Bio information is coming soon.
Bill Fillmore, COO, Palladio US, LLC
Service is the backbone of any successful business. Overseeing this task is Bill Fillmore, Chief Operating Officer of Palladio, UNITERS' Contact Center partner. In addition to providing leadership to our contact centers in Reno, NV and West Palm Beach, Fl. Bill works with associates enterprise-wide to assure constant growth toward service excellence standards and continuous improvement.
To prepare for this vital effort, Bill has worked in progressive management and leadership roles in the Auto, Communications, and Banking sectors for over three decades. His skills were honed in Canada, Asia and the United States. Expertise in mentoring, team development and customer satisfaction, uniquely qualify Bill to help our clients and their customers through negotiation, understanding and ultimately, mutually beneficial resolution.
Gordian Tork
Chairman UNITERS Group
Nancy Antonelli
Director, Human Resources
Bill Fillmore
COO, Palladio US, LLC