Dr. Tork & UNITERS Research Center
Dr. Tork & UNITERS Research Center
Dr. Leo Tork
Dr. Leo Tork is widely regarded as the foremost authority on leather and home goods care and protection the world over. With his team of chemists and technicians at the UNITERS Research Center, Dr. Tork has developed over 350 commercial products including Leather Master®, Textile Master®, and Wood Master® products.
Prior to leading the product development team at the UNITERS Research Center in Italy, Dr. Tork was the lead developer for leather products at Bayer AG, a German multinational chemical and pharmaceutical company. During this time, Dr. Tork's breakthroughs in the development of natural leather products and processes established his reputation for excellence in providing innovative solutions to complicated challenges.
​ ​
I​n 1992, Dr. Tork joined his son Gordian​,​ the founder and CEO of UNITERS​,​ to create the UNITERS Research Center. As director and lead developer,​ Dr. Tork built a skilled team of chemists and technicians that continue to work together to develop innovative care, cleaning, protection and repair products for a wide range of materials including leather, textiles, wood, stone, plastic, and metals.
UNITERS Research Center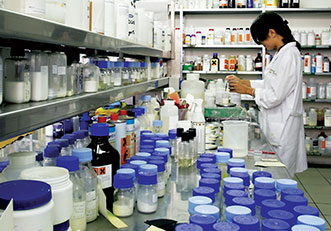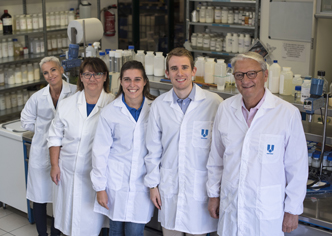 Dr. Leo Tork established the UNITERS Research Center nearly three decades ago. This advanced research facility is located in the heart of Italy's leather manufacturing region where new products are developed, tested and perfected.
Businesses and customers all over the world rely on the advances made at the UNITERS Research Center to solve the toughest and most complicated care and cleaning problems. The small line of protection products Dr. Tork originally invented for leather tanneries has now expanded to include hundreds of solutions for the care and cleaning of materials including leather, fabric, wood, glass, plastic, marble, and steel.
As the only company in the industry with dedicated research and development facilities, UNITERS' team of scientists and researchers are consistently bringing the latest and most technologically advanced solutions to the marketplace. UNITERS has produced numerous household cleaning and care brands recognized for consistent quality and performance.