Care Products for Retailers
Care Products for Retailers
UNITERS, a trusted source for furniture retailers.
Many of the top furniture retailers across the globe provide or recommend UNITERS' line of cleaning and care products to their customers. UNITERS Research Center, the foremost industry product testing and development facility, has developed hundreds of innovative solutions designed for the care and repair of multiple furniture components including leather, fabric, microfiber, suede, nubuck, and wood.
For nearly 30 years, UNITERS has built the trust of leading furniture retailers and their customers on a reputation of quality and performance. UNITERS brands such as Leather Master®, Textile Master®, and Wood Master®, have long been household names in furniture protection and care, ensuring the retailer's recommendation will preserve a positive buying experience after the sale.
With a purchase as substantial as furniture for the home, customers want peace-of-mind to know when accidents happen, there is a solution designed to restore or repair their investment. Whether the products are included in a UNITERS protection plan offered by the store or simply available for purchase as part of the sale, the product specialists at UNITERS contact center are available to answer even the toughest stain removal, restoration, or repair questions for the life of the furniture.
To learn how you can protect your brand by partnering with UNITERS on your after sale protection plans, click here to speak to a member of our team.
CONTACT US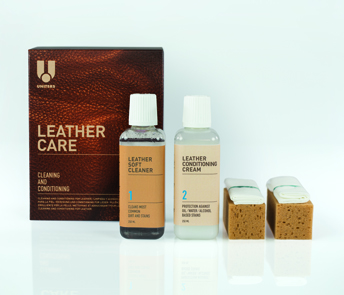 Leather Master
Backed by nearly 30 years of research and development, Leather Master® has long been recognized as the premier care and protection brand for use on leather furniture and fashion.
With innovative and easy to use solutions intended to repair and protect against soiling, fading, scratching, and cracking of leather upholstery and apparel, UNITERS award winning Leather Master® line of leather care products have been endorsed by leather manufacturers and retailers around the globe.
PURCHASE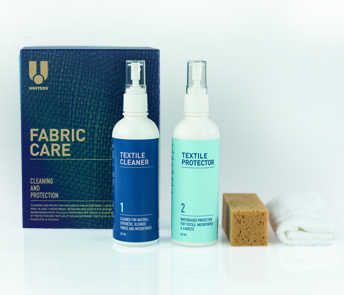 Textile Master
Developed by the UNITERS Research Centre, Textile Master® is widely recognized by fabric manufacturers and furniture retailers across the globe as superior products for the maintenance of most fabric and microfiber materials.
These cutting edge products are designed to be both effective and easy to use on upholstery, carpet, window treatments, apparel, or fabric home goods. Whether you need to clean, repair, or protect; Textile Master® has a solution that will work for almost any application.
PURCHASE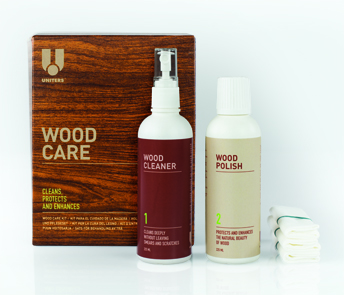 Wood Master
With proper care and protection, wood can retain its natural beauty and versatility for decades. The Uniters Research Centre has developed a range of kits and products for the cleaning, protection and repair of most types of wood surfaces and finishes.
The Wood Master® brand from UNITERS is widely recognized as a superior product for both home and professional applications. Professional restorers and wood furniture manufacturers use Wood Master®products to preserve and enhance even the most valuable antiques.
PURCHASE